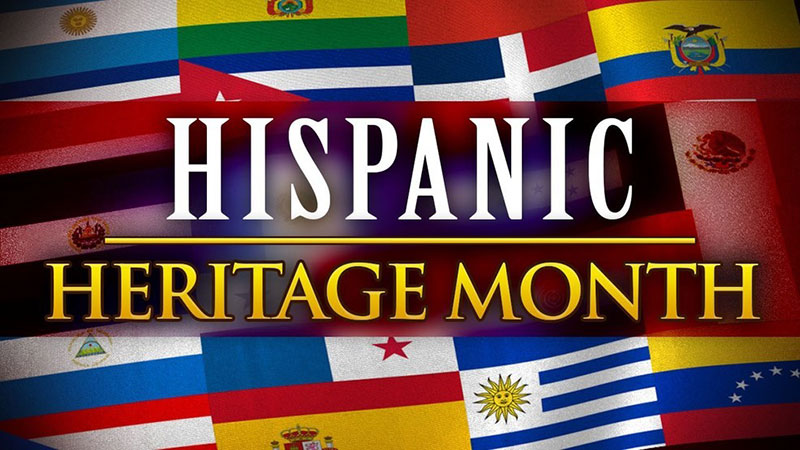 During the month of September, the following countries celebrate the anniversary of their independence: Costa Rica, El Salvador, Guatemala, Honduras, Nicaragua, México and Chile. The observance of Hispanic Heritage Month started in 1968 as Hispanic Heritage Week under President Lyndon Johnson and was expanded by President Ronald Reagan and enacted into law in 1988 to cover a 30-day period which includes the last half of the month of September and the first half of the month of October.
The Miami-Dade Public Library System is celebrating Hispanic Heritage Month with a variety of online programs, outdoor events and recommended reads for all ages
Attend the Hispanic Heritage Celebration by Alhambra Orchestra at the Miami-Dade County Auditorium on Sept. 23. The orchestra will perform classical favorites such as Ravel's Bolero, the Ritual Fire Dance from DeFalla's El Amor Brujo, and Danzon No. 2 by Marquez, plus several popular Spanish songs such as Gloria Estefan's hits
Deering Estate presents a concert featuring Havana-born singer of Ladino (Judeo-Spanish) and Latin American folk music, Susana Behar on Saturday, Sept. 23. The concert will be held in the estate's visitor center theater
Bring your family to Country Village Park, (6550 NW 188th Terrace) for a night of fun, free food and entertainment on Saturday, Oct. 7 starting at 5 p.m.
Learn more about the Hispanic Affairs Advisory Board or call 305-375-5098.
Originally published at https://www.miamidade.gov/global/news-item.page?Mduid_news=news1569585646018359
The post Celebrate Hispanic Heritage Month first appeared on City News Miami.
Miami - City News Miami originally published at Miami - City News Miami