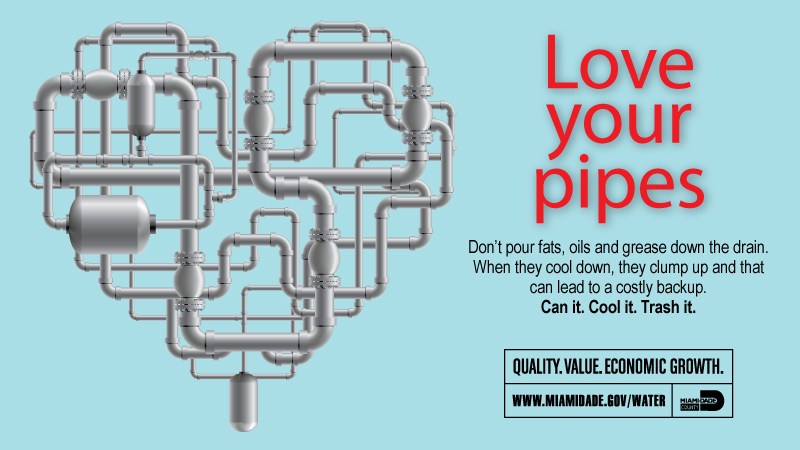 When cooking with oil, make sure to cool it, can it and trash it. Pouring grease down the drain can cause messy, costly sewage backups into your home as well as well as system-wide clogged pipes.
After you are done cooking:
Pour the hot grease into a metal can 
Let it cool down
Then throw the can into the regular trash
Remember, Can it. Cool it. Trash it.
Originally published at https://www.miamidade.gov/global/news-item.page?Mduid_news=news1511271033666674
The post Avoid clogged drains during holiday celebrations first appeared on City News Miami.
Miami - City News Miami originally published at Miami - City News Miami