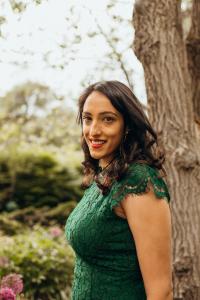 'Rena Malik, MD' offers patient-focused, individualized care in bladder health, sexual wellness, hormone management, and compassionate pelvic pain.
Taking care of patients is my honor and privilege, I am dedicated to providing them the highest level of care possible."
— Rena Malik, MD
NEWPORT BEACH, CA, UNITED STATES, November 2, 2023 /EINPresswire.com/ — Dr. Rena Malik, a urologist, and pelvic surgeon is pleased to introduce the opening of "Rena Malik, MD" in Newport Beach, California. Dr. Malik is a board-certified, fellowship-trained urologist specializing in Female Pelvic Medicine and Reconstructive Surgery (Urogynecology) and sexual medicine. Her expertise encompasses bladder health, sexual dysfunction, hormone management, and the compassionate management of non-narcotic pelvic pain for all genders.
Boasting an impressive following of over 2 million on social media, Dr. Malik's YouTube Channel, "Rena Malik, MD," has become established as a globally trusted source for urologic education. Her remarkable presence extends to high-profile media outlets, including Men's Health, Yahoo!, Insider, and Rolling Stone. Dr. Malik has also graced renowned podcasts such as the Huberman Lab Podcast and Girls Gotta Eat.
The "Rena Malik, MD" practice offers patient-focused care. Each patient receives a comprehensive one-hour visit and physical exam, followed by ongoing, concierge-level care, featuring direct access to Dr. Malik through a secure messaging platform. Care is individualized to patient's particular needs and goals.
"It's truly an honor and privilege to take care of patients and I am dedicated to delivering the absolute best care possible to each and every patient," affirmed Dr. Malik. "My passion lies in empowering the general public with knowledge about urologic conditions, addressing questions many may find too uncomfortable to ask."
Dr. Rena Malik's extraordinary contributions to the realm of urology have earned her the distinguished title of the 2023 American Urological Association Young Urologist of the Year. With a prolific portfolio boasting over 80 peer-reviewed publications, she continues to contribute to the advancement and innovation in urology through research.
"Rena Malik, MD" is conveniently situated in Newport Beach, California, at 355 Placentia Ave, Suite 210, Newport Beach, CA 92663. The practice is eagerly accepting new patients who aspire to experience the zenith of urologic care. To discover more about Dr. Rena Malik and to secure an appointment, please visit our website.
Rena Malik
Rena Malik, MD
+1 949-610-0866
email us here
Visit us on social media:
YouTube
Instagram
Facebook
Twitter
LinkedIn
TikTok
Other
Welcome to Rena Malik, MD: Urology Like You've Never Seen Before


Originally published at https://www.einpresswire.com/article/665278330/renowned-urologist-dr-rena-malik-opens-rena-malik-md-practice-in-newport-beach-ca
Life - Miami County Post originally published at Life - Miami County Post