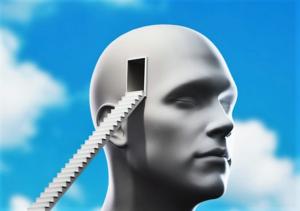 Transform Your Life: Step Into a Healthier, Smoke-Free Future
Hypnosis is a powerful ally in overcoming habits that no longer serve us."
— C. Michael Brannan
BELLEVUE, WA, USA, October 12, 2023 /EINPresswire.com/ — Mindworks Hypnosis & NLP is excited to announce a special event for anyone ready to take a decisive step towards a smoke-free life. Scheduled for Saturday, November 18th, from 10:00 am to 1:00 pm at Mindworks' Bellevue office, this 3-hour group hypnotherapy session promises to be a turning point for participants looking to quit smoking.
"Unlock Your Freedom from Tobacco" will be facilitated by C. Michael Brannan, a certified clinical hypnotherapist and Licensed Trainer of Neuro-Linguistic Programming®. With a comprehensive introduction to hypnosis and personalized strategies channeled through the subconscious mind, attendees will be equipped with tools to overcome their unique triggers and patterns related to smoking.
"Hypnosis is a powerful ally in overcoming habits that no longer serve us. We understand the courage it takes to seek change, and this session is designed to offer a safe, supportive, and empowering environment for all participants," said C. Michael Brannan. "Together, we will rewrite the narrative of the tobacco habit, fostering a complete transformation of the individual's relationship with cigarettes."
In this intimate setting, limited to only 12 attendees to ensure personalized attention, participants will discover the power of group energy. They will be guided towards making new choices and fostering healthy habits through creative Neuro-Linguistic Hypnotherapy®.
Scott B., a previous client, attested to the transformation, stating, "I haven't felt this good in years." This testament echoes the profound impact Mindworks Hypnosis & NLP has had on individuals seeking a healthier lifestyle.
The cost for participation is $197, a small investment for a priceless change, for a lifetime of health, well-being, and freedom from the grips of tobacco. Interested individuals are encouraged to act quickly as spots are filling up rapidly.
To reserve a spot or for more information about "Unlock Your Freedom from Tobacco," please contact Mindworks Hypnosis & NLP at 425-564-8608 or visit https://www.mindworkshypnosis.net/services/stop-smoking-hypnosis/unlock-your-freedom-from-tobacco-group-hypnotherapy-session-to-stop-smoking/
About Mindworks Hypnosis & NLP
Mindworks Hypnosis & NLP is a Bellevue-based wellness center dedicated to helping individuals overcome obstacles, eliminate unhealthy habits, and achieve their goals. With certified clinical hypnotherapists and Licensed Trainers of Neuro-Linguistic Programming®, Mindworks offers a variety of services aimed at transforming lives through the power of the subconscious mind.
Connie Brannan
Mindworks Hypnosis & NLP
+1 425-564-8608
email us here
Originally published at https://www.einpresswire.com/article/661524015/mindworks-hypnosis-nlp-announces-special-group-hypnotherapy-event-unlock-your-freedom-from-tobacco
Life - Miami County Post originally published at Life - Miami County Post