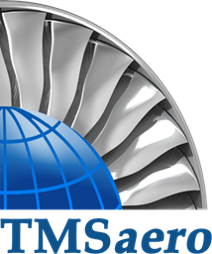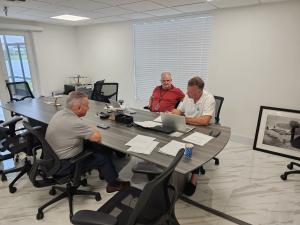 Boca Raton based TMSaero Obtains FAA 145 Certified Repair Station Certificate
TMSAero has answered the call of our valued clients including OEM's, MRO's, Leasing Companies, and Airlines"
— TMSAero CEO, Konrad Walter
BOCA RATON, FL, USA, September 1, 2023/EINPresswire.com/ — Today, TMSaero announced that they have obtained their FAA 145 Certified Repair Station Certificate. This approval will further expand its capability to provide field services and in-house maintenance repairs & inspections for most commercial aircraft engine and airframe types. These include GE, CFMI, IAE, Rolls Royce and Pratt & Whitney engines and Boeing, Airbus, Bombardier, and Embraer aircraft.
TMSaero will now include and offer engine borescope inspection, bore-blending MPA runs, engine changes, QEC installation and removal, preservation, top case repairs, lease return inspections, and more. This approval will enhance the support they can offer to their customers and provide much needed convenience for operators.
"TMSaero has answered the call of our valued clients including OEM's, MRO's, Leasing Companies, and Airlines," said TMSaero CEO, Konrad Walter.
Our dedicated turbine and aircraft engineering team provides timely, cost-saving solutions, to aircraft and turbine engine operators worldwide. TMSaero is led by highly experienced and mature professionals who know aircraft and engines. Our capabilities and services range from maintenance to spares, to detailed financial arrangements. In addition, TMSaero has a Worldwide network and dedicated alliance groups with offices in Europe, Americas, and Asia to better serve our valued clients. This in turn allows TMSaero to be the "go to" choice and global SOLUTIONS provider of aircraft and engine asset management services for investors, owners, and operators of just about every OEM Aircraft and Turbine engine in service, for both large and narrow body thrust powered aircraft and engines.
About TMSaero

Turbine Management Solutions, LLC "TMSaero", is a full-service aircraft and engine SOLUTIONS, provider. Our consultants, alliances, and engineering staff around the world provide timely, cost-saving solutions to the Commercial, Military, Freighter, Banking, Insurance providers, and the Leasing world of operators, owners, and businesses alike.
For more information, visit www.tmsaero.com and connect with our team and understand our full list of capabilities.
Public Relations
TMSaero
+1 561-771-4257
email us here
Visit us on social media:
Facebook
LinkedIn
Instagram


Originally published at https://www.einpresswire.com/article/653263559/tmsaero-obtains-faa-145-certified-repair-station-certificate
The post TMSaero Obtains FAA 145 Certified Repair Station Certificate first appeared on Floridas News.
Floridas - Floridas News originally published at Floridas - Floridas News