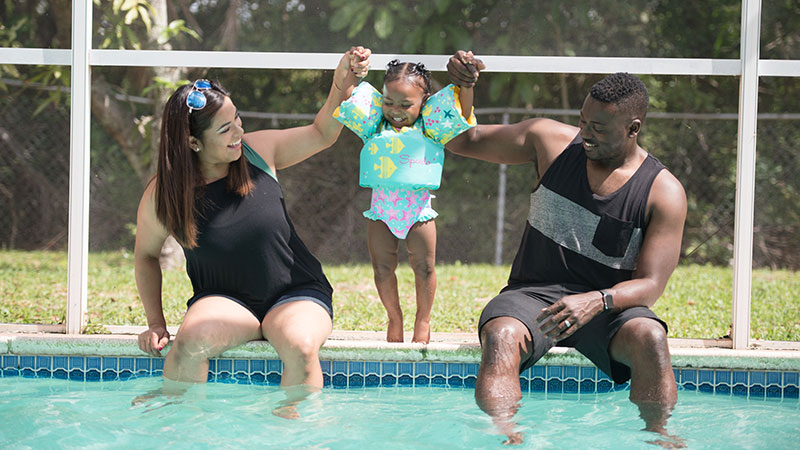 The weather is getting warmer, and increased rainfall is on the way. This surely means more mosquitoes. Find out how to protect yourself and your loved ones from mosquito bites and the diseases that can potentially be spread by them. 
Mosquitoes need water to complete their life cycle. In truth, they spend three-quarters of their lives on or near water. The best way to eliminate the possibility that mosquitoes will breed near you is to make sure that there is no standing rain or irrigation water on your property. Next is to apply an EPA-registered mosquito repellent with DEET, picaridin, oil of lemon eucalyptus or IR-3535 to exposed skin before venturing outdoors. Be sure to cover up by wearing long sleeves, pants, socks and shoes.
As we get into the warmer and more rainy months, the presence of mosquitoes in Miami-Dade County will only grow. Higher temperatures can accelerate the mosquito life cycle, shortening the time it takes for them to go from egg to flying and biting adults. The more frequent rainfall promised by the rainy months of May through October means more mosquito breeding and an increased probability of mass emergence from the Everglades and the mangroves of Biscayne National Park.
Originally published at https://www.miamidade.gov/global/news-item.page?Mduid_news=news1554127324977203
The post Keep mosquitoes out of your springtime plans first appeared on City News Miami.
Miami - City News Miami originally published at Miami - City News Miami